Best Freight Forwarding Companies in Delhi
International Cargo Movers is undoubtedly one of the best freight forwarding companies in Delhi. With a strong presence and a reputation for excellence in the logistics industry, they have established themselves as a top choice for businesses and individuals seeking reliable and efficient freight forwarding services.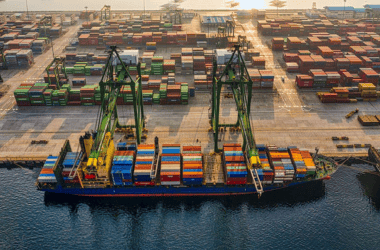 Sea Freight Forwarding
International Cargo Movers is well-equipped to handle the complexities of sea freight logistics. They can facilitate the efficient transportation of goods via sea, ensuring safe and timely delivery to destinations across the globe.
Air Freight Forwarding
For expedited shipments and air cargo needs, International Cargo Movers provides efficient air freight forwarding services. They understand the urgency of air transport and can get your goods where they need to be, promptly.
Land Transportation
When it comes to domestic or cross-border land transportation, International Cargo Movers has the expertise and infrastructure to move goods by road or rail. This service is invaluable for the timely and secure delivery of cargo within India.
Benefits of Choosing Best Freight Forwarding Companies in Delhi
International Cargo Movers has been our trusted logistics partner for 5 years. Their attention to detail, prompt communication, and reliable services have made them invaluable to our business.
International Cargo Movers has been instrumental in streamlining our logistics processes. Their consolidation services have significantly reduced our transportation costs, while their efficient customs clearance has ensured timely deliveries. We highly recommend their services.
International Cargo Movers stands out in the industry due to their exceptional customer service. They have always gone above and beyond to address our concerns and provide timely updates on our shipments. Their dedication to meeting our specific requirements sets them apart.
We have been relying on International Cargo Movers for our global sourcing needs for last 2 years now. Their sourcing agent services have helped us find reliable suppliers and negotiate favorable terms, ensuring a smooth supply chain for our business.
Ready to Work Together? Build a project with us!
Learn More From International Cargo Movers
Frequently Asked Questions